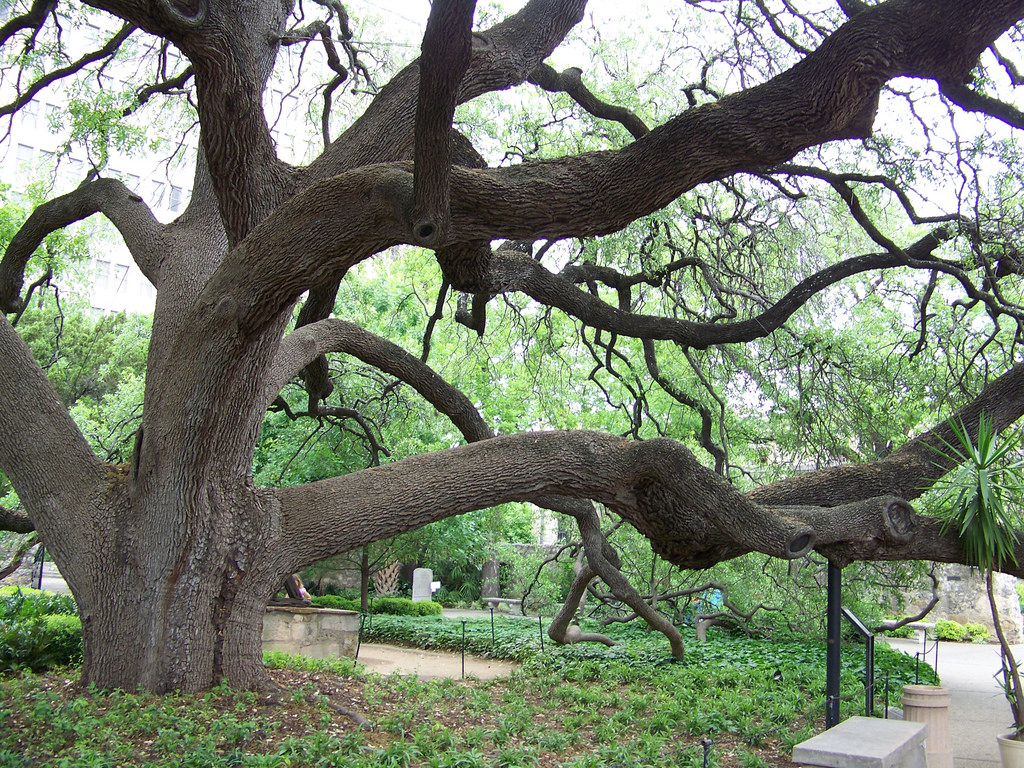 A healthy tree may love living exactly where it is, but it's just a fact that transplanting mature trees is something you might consider at some point or another. Perhaps it was inappropriately planted. Maybe you're so in love with it that you want to take it with you. Or perhaps you desire an instant and dramatic transformation to your landscape without wanting to wait years for a beautiful, mature tree.
No matter why you're thinking about transplanting a mature tree, it's crucial you do it right. Just like tree removal, properly assessing the tree and planning beforehand is essential.
How to transplant mature trees in 6 simple steps:
1. Ensure it's healthy
As suggested above, if you were a tree-whisperer, it would tell you that being transplanted is not something it would particularly love to do. So before going through with your project, make sure it's a thriving and healthy tree that is likely to cope with the obvious stress.
2. Match the location
If your tree is healthy and thriving, it's because it likes being where it is – so try to match its current location with its new home. That means trying to ensure that the soil quality, the sunlight and the exposure to other elements are all similar between the old and new location. Also, orient the tree in the same direction, and give the root structure similar space to stretch out.
3. Prepare the hole
Next up, you'll need to prepare the hole and the soil before you're ready to go about actually transplanting a mature tree. Make sure the hole you dig will accommodate all of the roots. As a general rule, roughly measure the tree's entire root ball, and then make the hole a little bigger just to be safe.
4. Make the hole the right shape
The best kind of hole for a mature tree transplanting has slanting sides, which means that when the tree goes in, there will be plenty of loose soil around the roots.
5. Prepare the tree
When transplanting mature trees, the absolute most important thing is to keep protect as much of the root structure as possible. Once it has been removed from its existing hole very carefully, try to expose the roots to as little direct sunlight as possible. A cool or overcast day is ideal.
6. Complete the transplant
Put the tree into the new hole just as carefully as you took it out of the old one. If the hole you have dug is too shallow or too deep, you need to rectify this before backfilling with soil to ground level.
7. Give the tree a drink
Just like you when you're thirsty or stressed, a nice drink of water always helps! If you don't give that transplanted tree enough water, or you don't do it in a timely manner, you can send it into transplant shock. Then, ensure the roots get at least an inch of water every week, and a layer of mulch can really help too.
8. Give it some extra love
But just telling you to 'water and mulch' isn't enough! If the weather is particularly warm, you'll need to be even mindful about the water – but over-watering it can make the roots rot. Also, ensure the mulch is about a hand-width away from the base of the trunk, because if it's too close it can attract disease, pests and fungus that can cause the tree to die.
9. Consider a stake
If the tree is a little unstable, and it's being put in a very windy location, you might want to consider staking it. Just make sure you use flexible strapping to attach the stake to the tree, as cable ties or wire can damage the bark.
10. Be patient
Just be aware that transplanting mature trees is not really what nature intended, so make sure you keep giving it long for the long haul – we're talking about years, potentially!
And remember, transplanting a mature tree may seem simple, but it's really important to do it right. JC Tree Services have all the know-how, qualifications, experience and equipment to maximise your chances of successful mature transplantation, so call us today for advice.