Let's talk about Stump Grinding! Along with the best Gold Coast tree removal and other services we also remove tree stumps. We have a range of machines available to us to remove all stumps in any position. Stumps left in the ground not only can attract unwanted guests such as termites, but can create a trip hazard or regrow causing you more problems. So if the stump is ground below the surface new lawn or a replacement tree can be added to this area.
Our machines can also prune those surface roots that are causing the lawn mower problems or you trip over every time you go to the clothesline.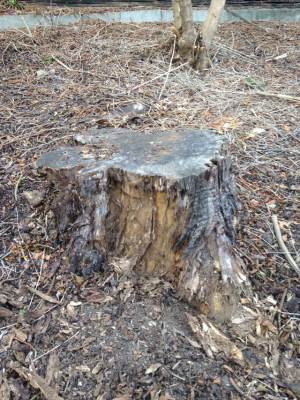 Why Stump Grinding
They are unsightly
Attract termites
Trip Hazard (public liability)
Create more lawn or garden space to allow for replanting or returfing.
Digging stumps out can be difficult and time consuming to say the least, especially if you aren't experienced. Then on top of the hard work of digging the stump out there is the disposal of the stump.
Many Gold Coast residents recommend our stump grinding services as we have the latest equipment and experienced staff. Our stump grinders use high speed cutting disks with tugsten carbon teeth to grind the stump and roots into small wood chips.
We grind the stump and root surface down and leave the area covered over ready for you to reclaim the area to do as you wish. Stump grinding is the quickest, safest and most cost effective option to removing those unwanted tree stumps in your yard.
To reclaim your yard click here to contact us for a quote.
Our OH&S procedures helps us to undertake the job safely and accident free.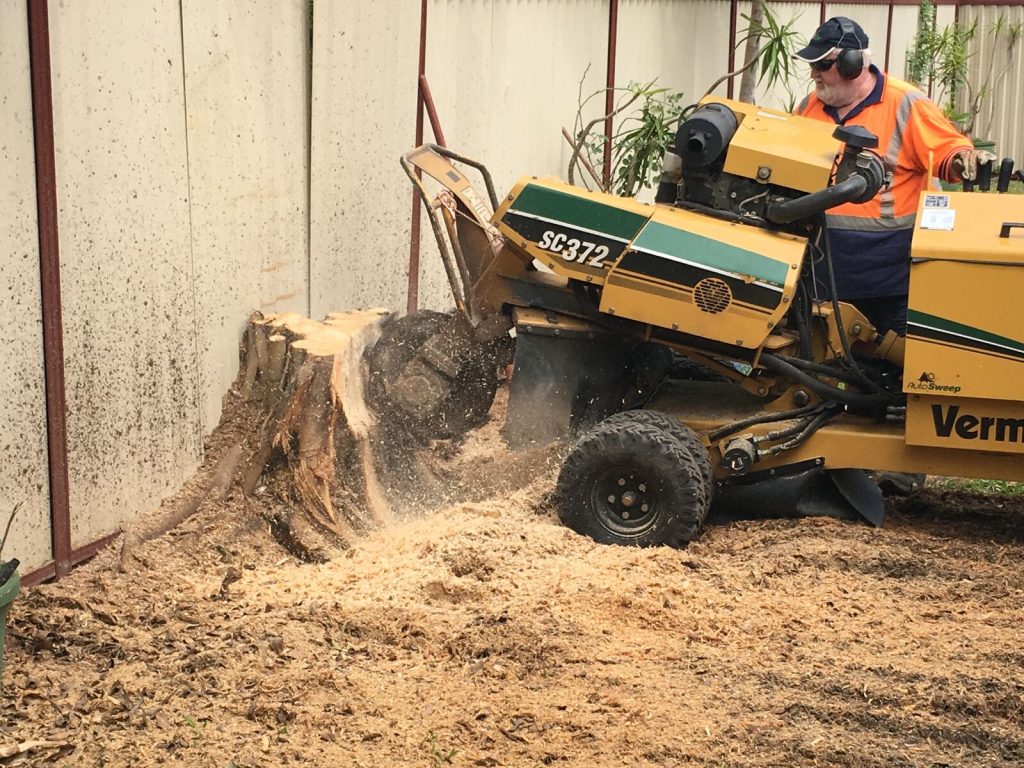 Stump Grinding removes the tree stumps from the ground by using a rotating cutting disk that slowly chips away at the wood.  Professional stump grinders also remove the chips from your property leaving it looking amazing afterwards.  JC Tree Services offers obligation free quotations to let you know how much you will need to invest in this service.  Give us a call today to enquire about removing the unsightly stump in your yard!
Do you have an unsightly tree stump in your yard? Here's 3 reasons why you should remove them!
1. They attract termites (which this photos shows)
2. They are an eye sore
3. They hurt if you trip over them (potential liability issue)
Is leaving them in your yard worth the risk? Get in touch to learn just how affordable our Gold Coast stump grinding services really are, you'll be pleasantly surprised.