Let's talk about Tree Removal!  Unfortunately it's not always possible to prune a tree and removal is the only option for reasons due to structural weakness or wrong location.
With our extensive experience in tree removal we can quickly and efficiently remove any size trees which may pose of being a danger. With the correct staff and equipment we will ensure you do not have to lift a finger.
Our qualified Gold Coast arborists use many different techniques to dismantle the tree by lowering it piece by piece so as not to damage your property. Where access allows we use elevated work platforms to eliminate risk to the property, staff and general public. We have all the right equipment such as wood chippers, skid steers and cranes to make the job easier and quicker and to leave your property in a clean and tidy manner.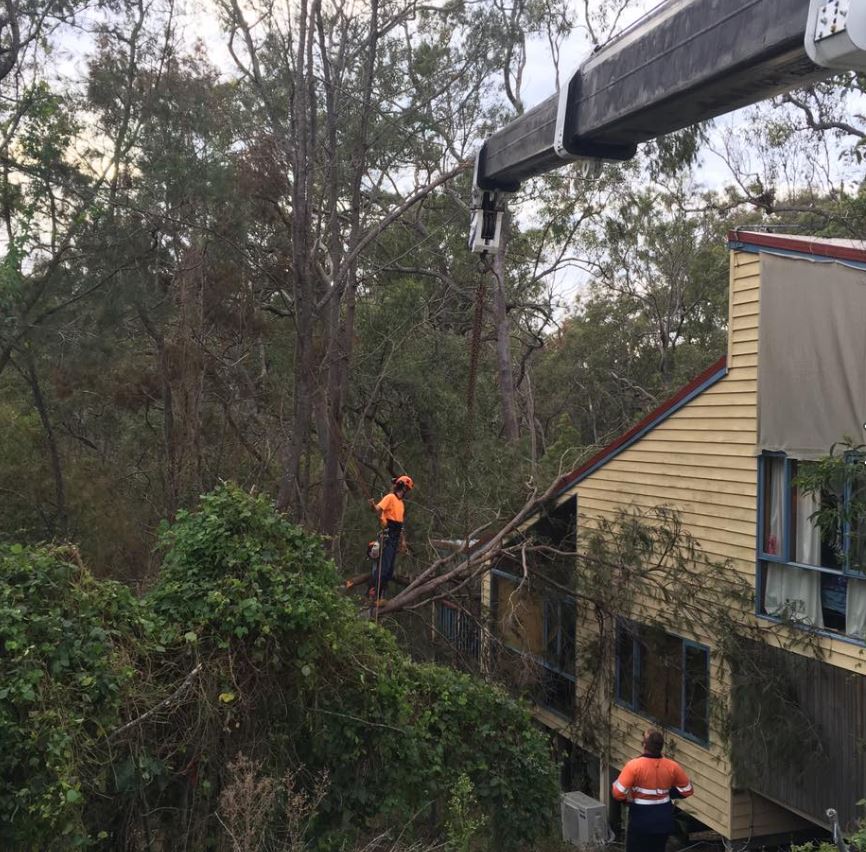 So whether it be removing a large fig tree or a poinciana to clearing the block to make way for your new home, we cover it all.
After removing the tree we can help you choose and replace a new tree to fill that empty space in your yard. Replanting can be a condition from local government and it helps reduce our carbon footprint.
Due to council by-laws tree removal may require council approval which we can advise and assist, with this process!
Palm trees play a big part in our landscape on the Gold Coast creating that tropical feel, shade and habitat. Like all trees, palm tree pruning and removal is sometimes required.
Why Tree Removal
Dead and dying trees
Wrong location
Wrong species
New development
Dangerous trees
Our OH&S procedures helps us to undertake the job safely and accident free.
There is a solution for every tree.