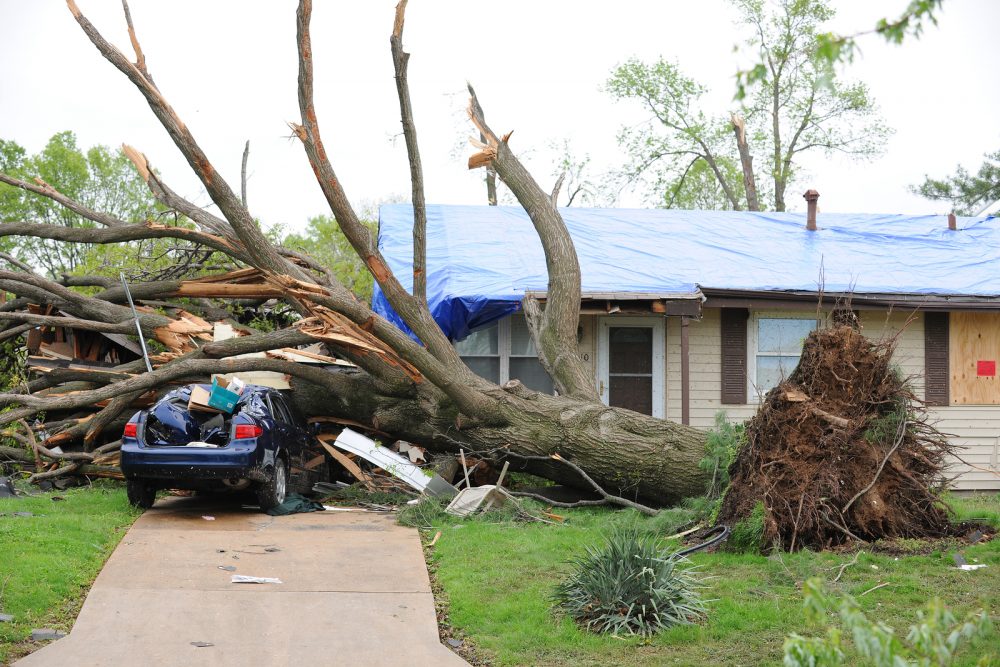 Here at JC Tree Services, we know that while trees are incredibly important and valuable, they can on rare occasions be the cause of a serious situation at your place. And while southeast Queensland is just as beautiful as your favourite tree, the risks posed by Gold Coast storm damage are serious – which is why the cool, calm and experienced guys at JC Tree Services Gold Coast are always on standby.
Fallen tree removal Gold Coast
Wind, storms and wild weather are something that worries us all, as their power is immense and dangerous – and apparently getting worse every year on the Gold Coast and beyond. Even the strongest trees are often no match for Queensland's furious Mother Nature, and the danger of falling trees cannot be overstated.
Fallen tree removal can also be incredibly difficult, dangerous and complex. Working with trees requires highly specialised skills and equipment at the best of times, so in the event of Gold Coast storm damage, it's even more important to call someone who really knows what they're doing. You need the Gold Coast tree removal experts.
JC Tree Services offer a 24-hour emergency service for fallen tree removal, including situations where:
A Gold Coast storm has damaged trees
Damaged trees require structural and risk assessments
Wild weather has caused limbs and trees to fall or be uprooted
Trees and branches have become unstable
Tree damage endangers a neighbour's property
Trees or branches have fallen on your car, house or property
Fallen trees or branches are blocking driveways, paths or roads
Trees have fallen on or near power lines.
The potential for storm damage Gold Coast wide should not be taken lightly, as wild weather can strike without notice and threaten the wellbeing, lives and property of both yourself and the community around you. Taking a risk with Gold Coast storm damage could mean serious damage, injury and even death, so be safe rather than sorry by calling Jez today.
Not sure your Gold Coast storm damage warrants a call to JC Tree Services?
Don't take a risk with your family, community, valuable assets and liability issues and give fully qualified arborist Jez and his friendly team a call day or night on 0418 451 814. Fallen branches or trees on your car, house or other structures require a swift call to a fully qualified and insured level 5 arborist, and JC Tree Services is one of the best in the business serving the Gold Coast, northern NSW and Brisbane Southside regions.
Our 24-hour emergency and storm call-out service is fast, effective and affordable so that you can put that Gold Coast storm and its hazards and risks behind you immediately.
Nature may be unpredictable, but you can rely upon the great local arborists at JC Tree Services 24 hours of the day for fast and effective emergency services including fallen tree removal. Whether it's broken trunks, destabilised roots, or fallen trees in tricky and risky locations, Jez and the team have seen and done it all.
Our skilled team and specialised equipment are ready and waiting to tackle any and every tree situation caused by storm damage Gold Coast wide. So make your emergency JC Tree Services' top priority by calling whenever you need us on 0418 451 814.