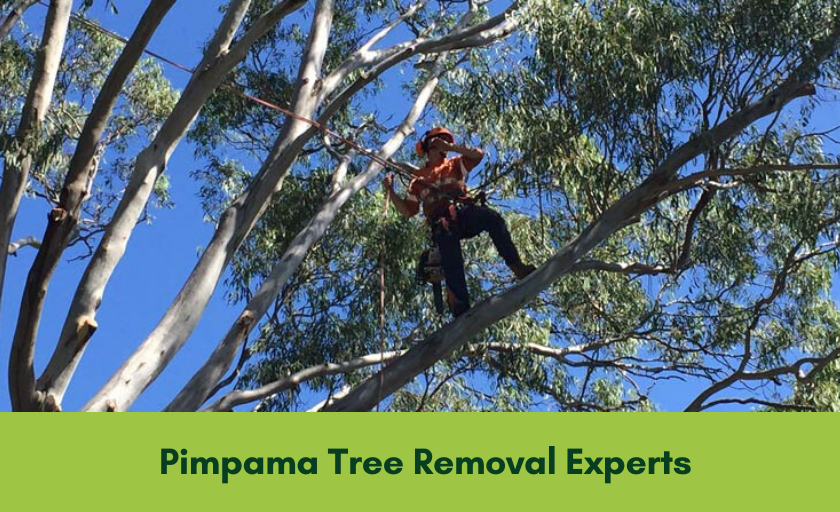 We may be biased, but here at JC Tree Services, we think there's nowhere more beautiful than the Gold Coast. And some of the things that make our region so attractive and vibrant are the incredible trees. We just love them! Whether it's an amazing Acacia, a fantastic Frangipani or our personal favourite – the ever-pleasing palm trees – we just can't get enough of the countless species of trees that make Pimpama, the Gold Coast and beyond the amazing region it is.
So here at JC Tree Services, we are proud to offer a full range of tree services to help Gold Coast locals and businesses just like you keep your trees and surroundings healthy and beautiful. And to keep our families and communities safe, and our properties protected and maintained, the most professional tree removal services in Pimpama are sometimes exactly what is required.
The tree removal Pimpama locals can trust
It's simply a fact that even the most beautiful of trees become unhealthy. Trees also get damaged in storms, they die, and they can pose risks, dangers and impediments to your property, family and community.
It's also true that trees or their roots can encroach on houses, structures and power lines, they can drop branches where they should not, or they can spoil your view, your landscaping or your development plans.
That's where our Gold Coast tree removal services come in.
Why do trees ever need ethically removing?
Trees can:
Die
Decay or become diseased
Get damaged in storms
Encroach
Lean in dangerous directions
Drop branches
Spoil views
Damage lawns
Affect renovations or developments
Become too large
So when trees become dangerous, risk your property or family, fail to be properly situated or for countless other reasons, you should only ever turn to the best in the business. JC Tree Services carry out the tree removal Pimpama homes and business can really trust. Our fully-qualified arborists have internationally experienced, our know-how and equipment are state of the art, and our safe, legal and efficient tree removal service is second to none.
When you get JC Tree Services to carry out your tree removal:
You're trusting a true professional
Our services are safe
We'll ensure your tree removal is legal and has council approval
We won't leave a mess
We won't damage your property or those around it.
You can also turn to Jez and his friendly team to give professional advice in relocating or replacing trees.
Why choose JC Tree Services?
Did you know our service is:
Safe?: After another Gold Coast storm, a damaged tree can really pose a threat. Our unparalleled services in tree removal Pimpama wide is delivered expertly, promptly and safely, with all staff's training always up to date and a $10 million public liability insurance policy in place for peace of mind.
Skilful?: Not all arborists are created equal! Rest assured, Jez and his team are the Gold Coast masters in efficient and affordable tree services of every type.
State-of-the-art?: Trees may be naturally beautiful, but working with them safely and effectively requires specialist skills and the very best bespoke equipment.
Does JC Tree Services offer other tree services in Pimpama?
We sure do! Our experienced arborists offer the best and most accurate advice and services in every aspect of tree work, from removal to pruning and far beyond.
Pruning: All over beautiful Pimpama and beyond, JC Tree Services' professional pruning service is a guarantee of the best-looking and healthiest trees possible.
Stump removal: Removing a stump may sound simple, but it requires skills, experience, the best equipment and more than a little elbow grease! The result is a safe solution that wipes out the risk of termites.
Tree reports: Only a qualified arborist like Jez can promptly supply you with the sort of tree report you may require for disputes, insurance and development.
Looking for services in the nearby suburbs of Coomera, Hope Island or Upper Coomera? No problem, we can provide a fast response anywhere in the Gold Coast region!
Visit Pimpama
Utter the word Pimpama and most Queenslanders will instantly think of the succulent strawberries produced at the iconic Strawberry Farm which has sat along the highway en route to the Gold Coast for eons. It makes perfect sense, given this area's rich farming history which dates back to the mid-1880s when arrowroot crops were first grown in the area, shortly followed by the first sawmill in South East Queensland. From 1868 Cobb & Co coach services terminated their trek from Brisbane here, which inspired the building of two hotels either side of Hotham Creek. While neither Cobb & Co nor the hotels exist today, Pimpama remains a pivotal point on the journey to the Gold Coast.  Once you've had your fill of strawberry ice-cream, head to international-standard Gainsborough Greens Golf Course, home to Eastern Grey kangaroos. Strawberries and a roo or two, what's not to love about Pimpama?
Description from https://www.destinationgoldcoast.com/places-to-see/pimpama