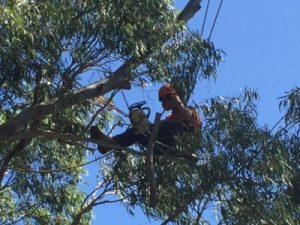 Correct tree pruning is imperative at any stage of a tree's life. It starts with formative pruning during the juvenile to the semi-mature stage, then corrective maintenance at maturity, and finally management of risks and habitat in late maturity. Tree pruning is the key to promoting form and strength, developing a tree's natural growth habit, and ensuring longevity and maximum value from your family's green assets, over generations.
Trees are wild beings, which we harness and introduce into our built environment. While both are critical to our survival and health, trees are malleable and adaptive, able to be shaped and formed to coexist with the engineered and designed, and only possible with years of careful and correct pruning. Incorrect or poor pruning such as topping or lopping can create safety hazards and permanently ruin a tree's form. Some trees respond well to aggressive pruning and can be formed into hedges or topiaries.
Correct cuts, branch selection, knowledge of tree biology, experience with local tree species and conditions are the criteria for quality pruning of your trees.
Call JC Tree Services on 0418 451 814 for advice on pruning your trees!