About JC Tree Services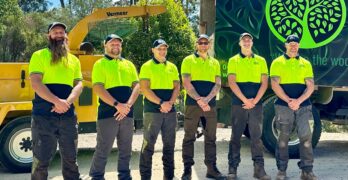 We are dedicated to supplying a team of qualified and experienced arborists to undertake Gold Coast tree removal and pruning for those trees you either care about, or worry about. We offer sound and accurate advice on all aspects of tree work. We cover a large area from Northern NSW, Gold Coast, South Brisbane and out to the scenic rim. Our continuous training for all staff members helps keep the business running within Work Place Health and Safety guidelines, keeping the staff and public safe at all times. We are fully insured and have a 10 million dollar public liability insurance policy in place...
JC Tree Services News
In Queensland, there are an awful lot of gum trees. And we're not just talking about sheer numbers of individual trees, because that would be in the billions all across the dense natural habitats in … [Read More...]

With extensive experience in Gold Coast tree removal we can quickly and efficiently remove dead or dangerous trees. Safety is our priority following Gold Coast city council tree removal guidelines. Call for a free tree removal quote.

Expert tree pruning services by qualified Gold Coast arborists at affordable prices. Pruning trees removes dangerous branches, lifts the appearance (especially palm trees) and extends the life of your trees. Call our tree pruning experts first!

We get asked about tree lopping regularly. It's actually against council guidelines and can result in a fine. Tree lopping is a misunderstood industry term, learn why and how we can help with a better solution to your tree problems.

Our professional stump grinding services offer complete tree stump removal like it was never there. Unsightly stumps can attract termites, create a trip hazard or regrow. Contact us for stump grinding done right. Free quotes!