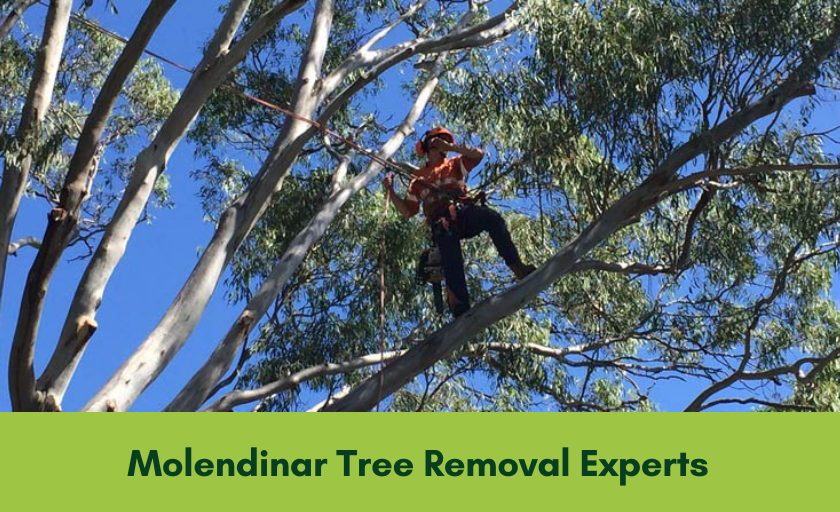 Is the Gold Coast the most beautiful place in the world? Here at JC Tree Services, we certainly think so. We also know that Gold Coast and Molendinar locals really do care about their naturally beautiful surroundings – especially the Acacias, palms, Frangipanis, and thousands of other spectacular trees that make this place so universally loved.
That's exactly why we offer the kind of tree services that respect, protect and honour the environment we are so lucky to enjoy – and then offer those professional tree services to you!
The tree removal Molendinar locals trust
But it's precisely because you care about nature, your family, your community and your property that sometimes you need to consider professional tree removal.
Why do we do tree removal in Molendinar? Because trees can become unhealthy and damaged – and they can even die or become dangerous in the process. At other times, trees encroach where they should not, get in the way of development projects and other plans, and otherwise outlive their useful purpose.
When do trees need removing?
Sometimes, trees need removing:
When they become dangerous
When they are a risk to the property
When they become unhealthy or they die
When they are damaged or neglected
When they are no longer properly situated
When they are too close to a building
When they are stopping new development.
Luckily, the tree removal Molendinar home and business owners trust the most is always carried out by JC Tree Services. Fronted by the internationally-experienced and fully qualified arborist Jez, JC Tree Services has the unique combination of the know-how, experience and equipment to safely, efficiently and legally remove trees when it is required.
JC Tree Services guarantees that your tree removal will be done:
Professionally
Safely
Legally and with council approval
Without damaging property
Without leaving a mess.
We can also help and advise you if you are required to or desire to replace the removed tree.
Why choose JC Tree Services for your Molendinar tree removal?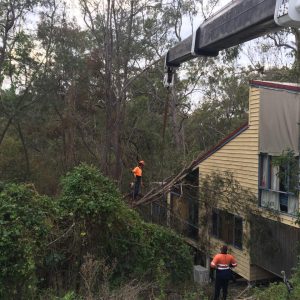 It's safe: Gold Coast's well-known storms often leave trees perilously damaged, meaning tree removal Molendinar wide needs to be professional, prompt and above all safe. Staff are continuously trained and a $10 million public liability insurance policy is in place.
For our skills: There are arborists, and then there are the best arborists in the business! Jez's team have been performing reliable and affordable removal of trees of every type for many, many years.
For our gear: It may sound simple to remove trees, but it requires not only skills and experience but specialised equipment like platforms, chippers, skid steers and cranes.
Because we say 'yes': Versatility: Whether it's a gum, a wattle or a palm you want to be removed, or you're seeking to clear an entire block, Jez always says "yes" when you ask for professional tree services.
Do JC Tree Services do other types of tree services in Molendinar?
Yes! Tree removal is one thing, but there are plenty of other services that Jez and his team offer with a smile, including:
Pruning: Whether you're in beautiful Molendinar, or somewhere else on the Gold Coast, northern NSW & Brisbane southside regions, JC Tree Services' can do the professional pruning that keeps your trees looking better and more healthy than ever.
Stump removal: When you've had a tree removed, removing the stump with skilful stump grinding services eliminates a safety, regrowth and termite risk.
Tree reports: Did you know only qualified arborists like Jez can complete arborist reports? These are often necessary for development, dispute and insurance purposes.
Whether you're in Molendinar, neighbouring Ashmore, Nerang, Parkwood, Southport or beyond you can count on JC Tree Services!!
About Molendinar
Jerringan is the Aboriginal name for the area meaning stringybark tree.
The suburb takes its name from the former Molendinar railway station (27.9855°S 153.3560°E) on the South Coast railway line (opened in 1889 and closed in 1964). The railway station in turn was named after a farm selected by George Hope named after Molendinar Burn, a stream which once flowed through central Glasgow in Scotland.
Source: https://en.wikipedia.org/wiki/Molendinar,_Queensland