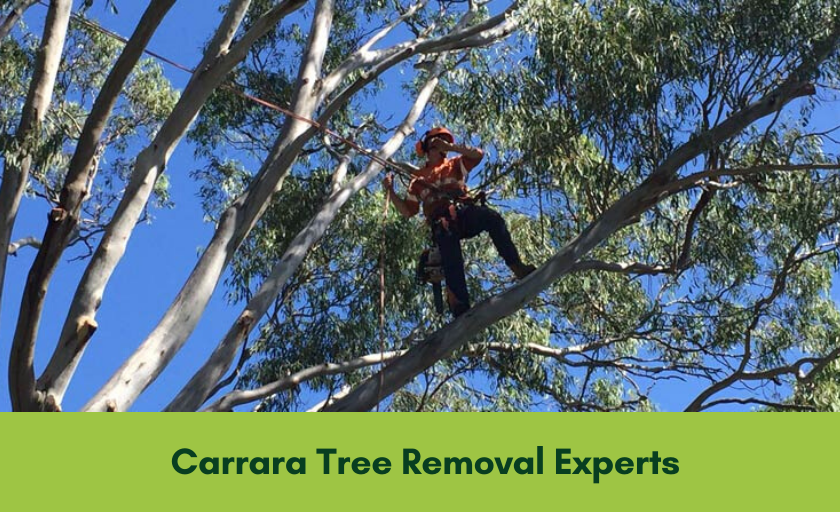 Think of the Gold Coast area, and you automatically think of nature. And here at JC Trees Services, we understand very well that Gold Coast and Carrara locals and small businesses really care about nature – and the thousands of trees that make up the spectacular landscape.
The tree removal Carrara residents need
A big part of that natural beauty in Carrara and beyond are the trees, including the ones in your back yard, property or premises. And caring for those trees and the people and things around them mean you sometimes need to think about tree removal.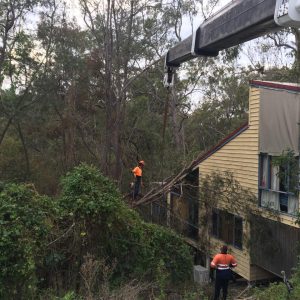 Trees can get damaged, become unhealthy or dangerous, and die. They encroach in areas they should not, they get in the way of your plans, and sometimes they're just a nuisance.
Trees can need removing because they are:
Dangerous
Dead or dying
In the wrong location
The wrong species
In the way of a new development
The tree removal Carrara residents can really rely on is done by JC. Led by Jez, with his vast and international experience, JC Tree Services have the people, equipment and know-how that means trees are removed legally, effectively, safely, and without damaging property or leaving behind a mess.
Why choose JC for your Carrara tree removal?
With extensive experience both locally and overseas, JC Tree Services are the experts in tree removal across the Gold Coast.
Danger: Whether due to a storm or structural weakness, sometimes tree removal is the only option. In these cases, it should be done quickly by fully qualified arborists and only the best and latest equipment.
Emergencies: Trees are beautiful, but quite often they could be the cause of a dangerous situation at your place. Luckily, the guys at JC are cool, calm and always waiting for your call on 0411 195 704.
Techniques: Not all Carrara arborists are created equal! The guys at JC will always use the right techniques to remove trees without damaging your property.
Equipment: Whether it's elevated work platforms to eliminate risk, or all the best and latest wood chippers, skid steers and cranes to make the job easier and quicker, we'll remove your tree properly, cleanly and tidily.
All jobs accepted: Whether you're saying goodbye to a large fig tree, poinciana or palm, or whether you're clearing an entire block for a new home, JC says "yes" to every job!
Tree replacement: Once we've removed the tree, you may want or be required to put in a new one! We'll not only help you choose that new tree, but we'll also make sure it's replanted properly and safely.
Council approval: Tree removal can require council approval, so we'll help and advise you through this often complex process.
All the tree services Carrara expects
Yes, JC can handle the tree removal Carrara has come to expect over many years of loyal, professional service. But Jez and the team can also handle your:
Palm tree removal: While an iconic Carrara sight, palm trees also need to be pruned and sometimes removed.
Tree lopping: Actually, tree lopping is bad for trees, making them unsightly, unsafe, hard to maintain and unhealthy. It is also not allowed by the Gold Coast City Council, so instead, trust JC Tree Services for your professional tree pruning.
Stump removal: Once that tree is removed, you may require stump grinding. Only true professionals like the guys at JC have the expertise, experience and equipment to do your stump removal, reducing the risk of termites, tripping or regrowth.
Whether you're in Carrara, neighbouring Benowa, Ashmore, Broadbeach Waters, Merrimac, Nerang, Robina or beyond you can count on JC Tree Services!!