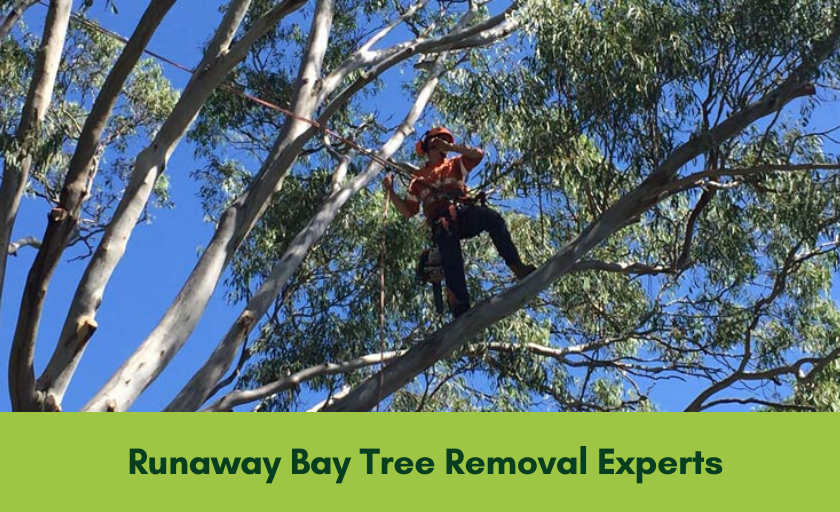 At JC Tree Services, we just love the calm waters of Runaway Bay and the unrivalled beauty of the Gold Coast. But let's not forget about our spectacular trees, that line our streets and fill our yards with the best of Queensland nature. We believe passionately in the environmental but also the social, health and even financial benefits of Runaway Bay's trees, which is why we're so proud of our services that help keep the region one of the best in the world.
So to keep your family and community happy and safe, your property properly maintained and protected, and your trees healthy and manageable, we offer the industry-leading services in Gold Coast tree removal that have given JC Tree Services well-known across the region.
Tree removal Runaway Bay locals can trust
Why are tree removal services in Runaway Bay so important? Trees may make everyone's life better and brighter, but – like any living organism – they can become unhealthy and die. The Gold Coast's thousands of trees can also be damaged in storms, affect properties and endanger assets, and become dangerous or unmanageable for your property, family or plans.
Ethical tree removal can also prevent property encroachment, safeguard utilities and structures, impede views or end impractical and unsafe hazards or messes.
Sometimes, trees can also:
Become diseased, decayed or die
Lean or tilt dangerously
Damage lawns
Impede renovations
Become unmanageable.
So when a tree or trees in your care becomes dangerous, disruptive or inconvenient, you can rely on Runaway Bay's industry-leading arborists – JC Tree Services. We can take care of the tree removal Runaway Bay residents, and local businesses have relied upon for years, thanks to international experience, specialist and state-of-the-art equipment and training. Our friendly and affordable services have made us the top choice in the Gold Coast and beyond.
JC Tree Services can carry out your next tree removal project with services that guarantee:
Fast, safe, affordable workmanship
Truly professional credentials and specialist experience
Legal, council approved services
Full clean-up and no damage to properties or assets.
Internationally-experienced arborist Jez and his friendly and skilled team can also offer the very best advice in the relocation or replacement of any professional removed trees.
Put your Runaway Bay tree removal in our safe hands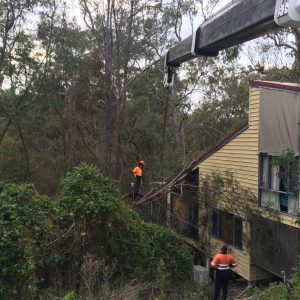 Our tree removal services are:
Safe: Gold Coast storms can leave trees dangerously damaged and hazardous, so let us protect your property, family and community with the backing of a $10 million public liability insurance policy.
Skilful: Many people claim to be able to remove trees, but only expertly skilled and experienced arborists can guarantee efficient, affordable tree services.
Specialised: Working efficiently and safely with trees of every type and size requires constantly updated skills, knowledge and state-of-the-art specialist equipment.
What other tree services do we offer?
JC Tree Services can also offer accurate and precise services in the full range of tree work, from tree pruning to stump removal and grinding, arborist tree reports, and so much more. For advice or to book a consultation, call Jez today.
We also serve neighbouring suburbs like Biggera Waters, Labrador, Southport, Coombabah, Parkwood, and Helensvale. We can be anywhere on the Gold Coast in a jiffy!
Beyond tree services in Runaway Bay
Just like JC Tree Services is known for its calm and efficient skills, Runaway Bay is known as a tranquil spot for some of the best fishing in Queensland! We love this location's delicious snapper, pearl perch and tuna just as much as we love its beautiful Frangipanis, Acacias and palms – and there's always something exciting to do in Runaway Bay as well.