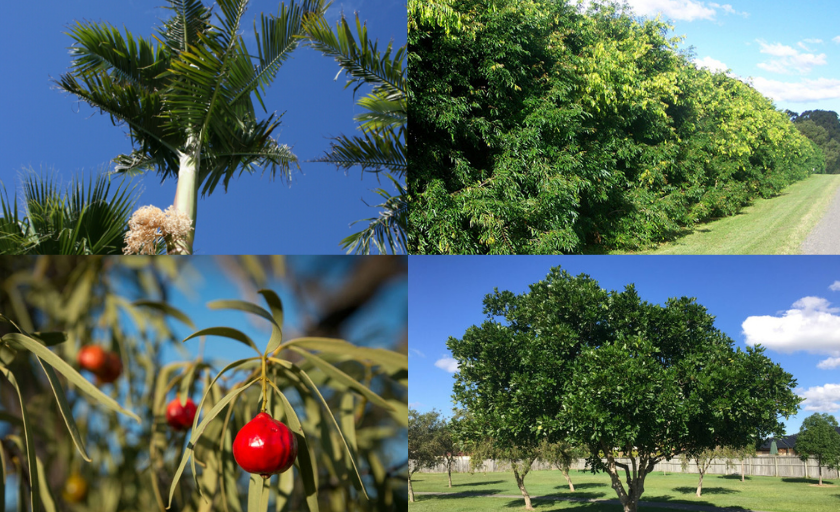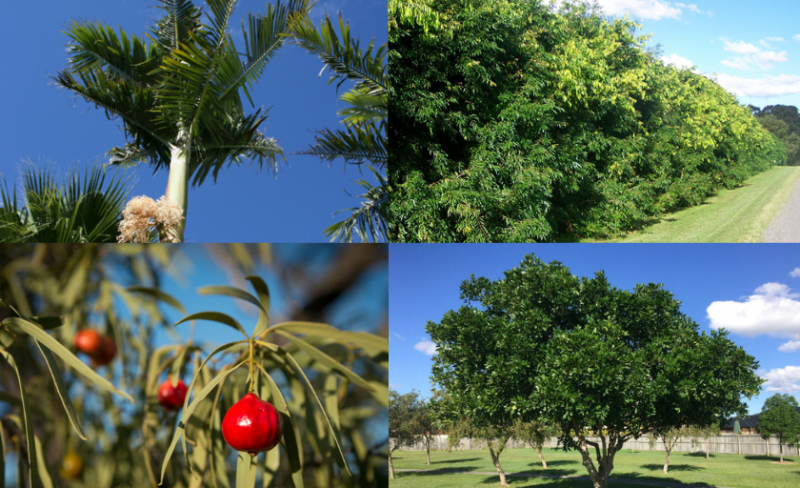 It's a rare person who doesn't love the trees in their own Gold Coast garden – but that doesn't mean you sometimes don't have to say goodbye to one of your favourites. Perhaps it's damaged, diseased, dead or otherwise unsafe. Maybe the roots are causing damage to your paths and even endangering your foundations. Perhaps it's constantly attracting pest infestations. Or maybe it's just become a sight for sore eyes.
Here at JC Tree Services, when we're asked to remove a tree on someone's property, we'll always ask them if they've thought about replacing it with something else – another tree that is great for the environment, beautiful to look at, and gives birds and other critters a place to call home.
Want some free advice about which fantastic trees we recommend for your Gold Coast garden – and why? Luckily, with over 400 native trees and shrubs in just this region alone to choose from, it's not too tricky to pick out some of our absolute favourites:
1. The Alexander Palm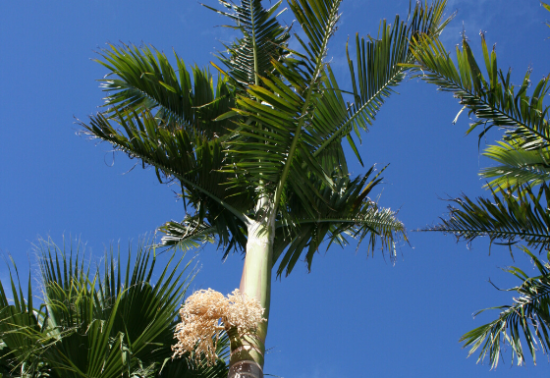 Who said the Gold Coast doesn't need more palms? We say it needs more!
The striking Alexander Palm, one of the types of palm trees native to Queensland but also popular in Hawaii and Florida, is one of our favourites – and it majestically stands up to 30 metres high. The fast-growing Alexander is a typical palm in many ways, but the twist in the light green, long and waxy palm leaves that stretch out skywards, not to mention the clusters of creamy flowers – and even a red berry or two – simply look fantastic. Occasional palm tree pruning will keep it in great shape.
Just a quick warning: the magpies love the berries, and the flower petals can make a mess around the base.
2. The smooth-leafed Quandong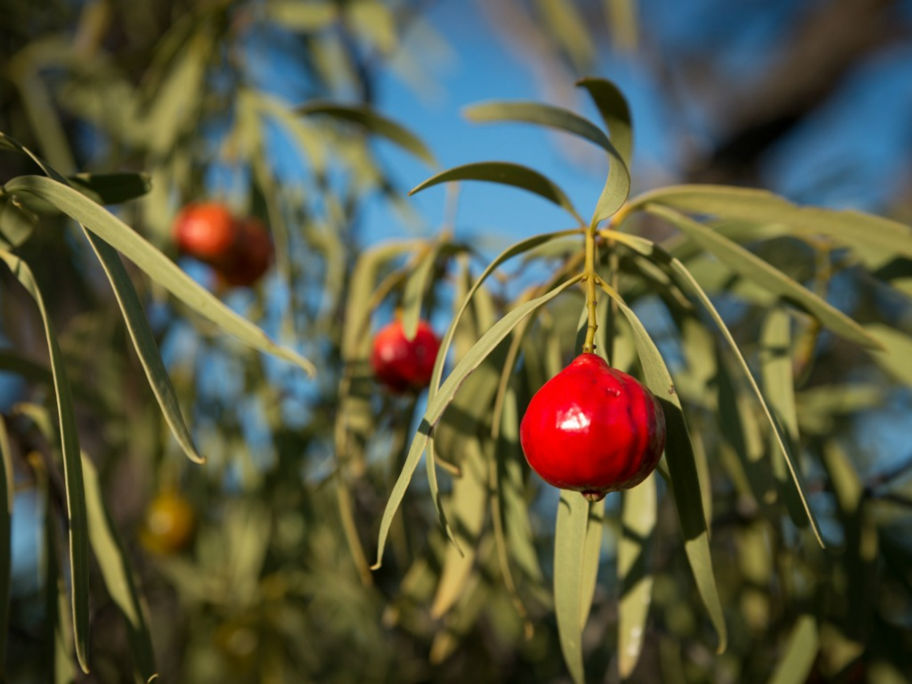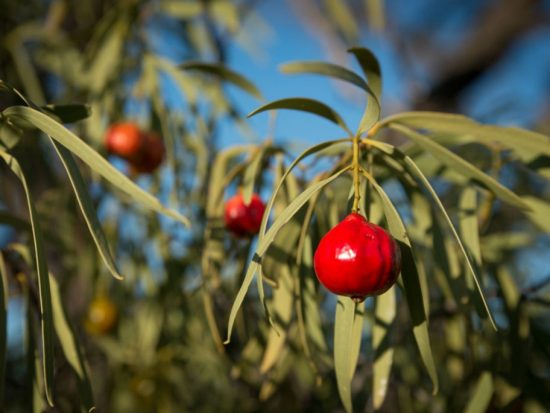 But for something completely different, how about smaller – about 6 metres tall – smooth-leafed Quandong?
These are perfect if you love the idea of a hedge down the side of your house, but don't like the sound of the maintenance! The dense foliage with glossy leaves and pink new growth makes it particularly hedge-like – and particularly attractive not just to look at, but very convenient with low leaf litter.
Just a quick warning: While perfect for tree screening for privacy purposes, planting too many of these too closely together will create a Quandong wall which is very hard to get through!
3. The Tuckeroo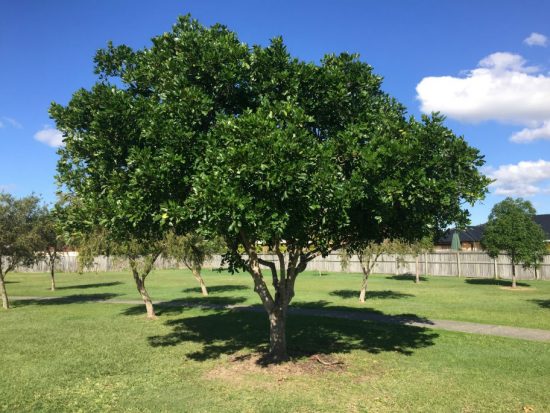 If in doubt, grab a Tuckeroo! In terms of size, it's right in the middle of the big Alexander Palm and the smaller Quandong – and a brilliant choice for backyard shade or great street appeal.
The lovely lollipop crown shape makes the Tuckeroo particularly popular, and the good news is that the roots are unlikely to ever cause you any problems – and it grows pretty quickly if you're impatient! It may even grow some fascinating-looking berries which the birds will love, whilst not producing much in terms of leaf litter.
Just a quick warning: Actually, no – we simply love this perfect Gold Coast tree!
4. The Weeping Lilly Pilly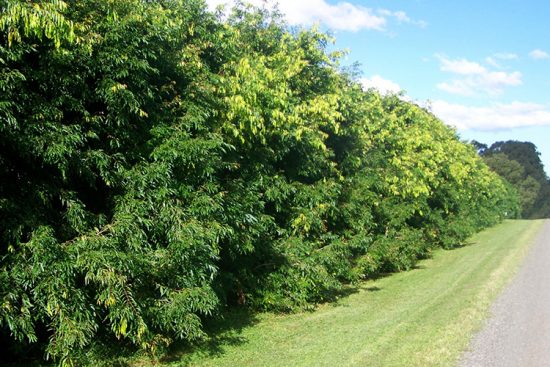 Not to be confused with the edible berry-growing Lilly Pilly hedge, the keyword here is definitely 'weeping' – and you'll really love the tropical rainforest feel.
The 'weeping' feeling is achieved with the thin, distinctly wavy, densely-packed leaves, and you'll just love the new ones as they creep into the mix with their beautiful pink colour, and the existing ones that turn red as they age. The Dandelion-like spiky flowers produce an equally lovely pink fruit.
Just a quick warning: The Weeping Lilly Pilly can grow as tall as an Alexander Palm, but it's easy to look after so perfect for deep in a big and sunny backyard.
Ask JC Tree Services for tree replacement advice!
Let's be honest: here on the beautiful Gold Coast, we're truly spoiled for choice when it comes to lovely, convenient local trees to make our yards look brilliant. So if you've had to ask the local Gold Coast arborists at JC Tree Services to remove a tree from your place, feel free to ask us for help as you consider replacing it – because we have lots and lots more favourites to talk about too!